→ Be your
own boss?
not
exactly!
Studio production has many advantages. The artist has full control over the entire production process – from the first sketch, the choice of materials, up until the end result. However, none of this would be possible without considerable experience, specialized training and craft skills. Glass and porcelain are among the few artistic media where independence is very difficult, often almost impossible, to achieve. To have one's own kiln in a studio is expensive and the artist would have to master countless technological procedures to be able to manage the entire process by themselves. The craftsperson is indispensable to the artist – they often depend on their skills and their ability to fully understand their original intentions. It is also usual that the artist's vision is turned into reality by several professionals whose skills are crucial for achieving the final result. Even the slightest mistake can be disastrous, especially in the case of glass – the object deforms or breaks, and the artist has to start over.
"Chance never works alone here. The author must prepare a place for it; he must choose an order, a system, in which the chance can work."
Jindřich Chalupecký, Úděl umělce: Duchampovské meditace (Duchampian Meditations)
EVERY CLOUD HAS A SILVER LINING
The pioneers of original glassmaking emerged in Czechoslovakia in the 1950s. They were, paradoxically, helped by the centralized management of the enterprises run by the state. The long-standing frustration of talented artists resulted in their great desire for independent creative activity, despite the oppressive regime. At the time, only a limited number of the best designs of utilitarian glass products found their way to being produced by the state-owned companies.
Czechoslovak glass artists in particular were eager to apply their knowledge in practice, and so they threw themselves into the uncertain field of independent art earlier than was the case elsewhere in the world. Their activities were often experiments that crossed the boundary between applied and independent art, and their creative output included sculptures, stained-glass objects and site-specific installations. The early beginnings of independent glassmaking in Czechoslovakia have come to be greatly appreciated by experts around the world. They often see them as the first attempts at studio art which only developed a few years later within the international context. This practice gradually became so common that nowadays original artworks account for the vast majority of the Czech market of contemporary design. Original works and collections produced in limited editions have been just as integral to Czech design as industrial production.
THAT UNPREDICTABLE VARIABLE CALLED CHANCE
The collaboration of several people requires precise planning and a clear idea of the outcome. But what if you work spontaneously and are interested in experiments, in the limits and possibilities of often unpredictable materials, or in chemical reactions? Suddenly, you have to deal with another unpredictable element – chance.
Designer Lada Semecká sees chance as a welcome part of the artistic process. In her work, she often fuses glass panes together and sprinkles them with special silica sands. Starting out with only a rough idea of their final appearance, she creates random structures using this method. Milan Pekař experiments with ceramic glazes, and also enjoys occasionally surprising himself. In his Prague studio, he creates inimitable patterns on vases whose shapes had been meticulously designed. His vast experience in the field and his almost scientific approach to art give him at least some idea of how the the final product will look. Silvie Luběnová and Adéla Fejtková of the Live Longer project have, on the other hand, adopted a completely spontaneous approach to their work. Without presuming the final outcome they stick porcelain shards together by means of the kintsugi method in order to preserve the memories of their owners. They freely sift through the shards of shiny porcelain, frequently of only sentimental value, deciding on the new shape which is often radically different from the original. The Live Longer project is deliberately conceived as something bordering on original art, service and craft. In the Bohemia Original Glass Czech Crystal project, David Valner also toys with the idea of originality and authorship. He builds on the tradition of kitsch glass statuettes and paperweights associated with folk glassmaking. Valner was already somewhat involved in their production in the pre-pandemic times. He resorted to supplying tourist shops in the center of Prague in the hope of making enough money to continue the costly operations of his family glassworks. During the pandemic, however, interest in the figurines plummeted and he thought he might use them as a means of critiquing popular taste. He used glass statuettes to make three artefacts which he intended as a commentary on the changes in pandemic society. Another artist who runs his own glassworks in Northern Bohemia is Zdeněk Lhotský. He is one of the world's leading experts in the field of cast glass sculpting and as part of his work, he cooperates with internationally respected artists, such as Marc Newson, Ben Storms and Karen Lamonte. The roof windows for the Sagrada Família in Barcelona and the glass sarcophagus for the Danish royal family were produced at Lhotský's glassworks, among other things. The sarcophagus is the most striking feature of the Roskilde Cathedral interior and is one of the largest glass sculptures in the world. In the Made by Fire exhibition, he presents his own works as well as the results of his experiments with cast glass. Like an alchemist, he has been perfecting the patented Vitrucell technology for over 28 years. This innovative process is characterized by polygonal structures that are fused into the glass during the melting process. This results in objects which seem to come alive when exposed to light, as if natural phenomena were occurring within them.
CRITIQUE THROUGH A WOMAN'S EYES
Glassmaking has traditionally been a particularly masculine profession, as it involves physically demanding work in the glassworks and the use of a blowpipe. In connection with occupational health regulations, women in Czechoslovakia were even banned from working in glassworks for many years due to the extreme strenuousness of the work. But despite the disadvantages the female body may have in terms of physical strength, several generations of women have been working in the field, with the ambition to become independent artists or art designers. Among the veterans of glassmaking is Luba Bakičová, whose work is based on contrasting materials, their mutual interaction and differences, often with particular emphasis placed on the element of destruction. Her favorite combination is glass with heat-resistant concrete.
While abroad the notions of gender, sexuality and identity are common themes for art works, they still remain somewhat marginal in Czech art. Fortunately, a young generation of female artists has succeeded in erasing this difference in recent years. One of them is the promising ceramic designer Markéta Špundová. Despite her age, she has managed to make a name for herself on the scene with her controversial projects which deal with social taboos in a direct manner. Her series The Ten Commandments of Masturbation is a personal statement on her rejection of her traditional Catholic upbringing. She has used the Biblical Ten Commandments against the prohibition of masturbation which we find in Catholicism, and deliberately made a collection of objects that allude to human sexuality and the importance of self-love. Luisa Bělohlávková also explores the forms of love in her collection entitled Love. In her ceramic sculptural groups, she follows on from the tradition of the Royal Dux Bohemia Duchcov figurines and updates the themes to love between two men or two women. She also develops the theme of motherhood, capturing its various aspects in her hand-made and glazed sculpture Viva La Mamma. Dominika Petrtýlová focuses on original stories of people meeting in her Party Vases collection. As the title suggests, the artist finds themes for her art at parties – she usually looks for a newly acquainted couple and then tries to capture the excitement of their connection in her hand-painted glass objects. Sometimes the scenes originate on the dance floor, at the bar, or outside the venue while sharing a cigarette. She deliberately has the vases blown from dark glass, which makes the painted images stand out particularly well, and then completes them with custom-made neons that accentuate the mysterious atmosphere of an unforgettable evening. Tereza Hrušková also focuses on carefully executed hand painting. Her collection 2841 (Selfie Vases) won the main Franz Rising Star Award in China in 2018 and was exhibited at the 2019 British Ceramic Biennial in Stoke-on-Trent. Hrušková decorated her three vases with hyper-realistic scenes depicting various stages of the production process. Revealing details about her work as an artist, she painted herself painting the vases, thus looping the project in self-referentiality. The vases also draw attention to the importance of handmade production and underscore their status in contemporary times. The medium of ceramics also becomes a tool of social criticism in the hands of Lenka Záhorková, particularly in her project Tak to bylo (That's How It Was), where Záhorková figures rather as a producer – ordinary seniors were the actual creators, recording their memories in porcelain. Sealed in the glaze, the drawings changed into mementos and permanent records of human thoughts.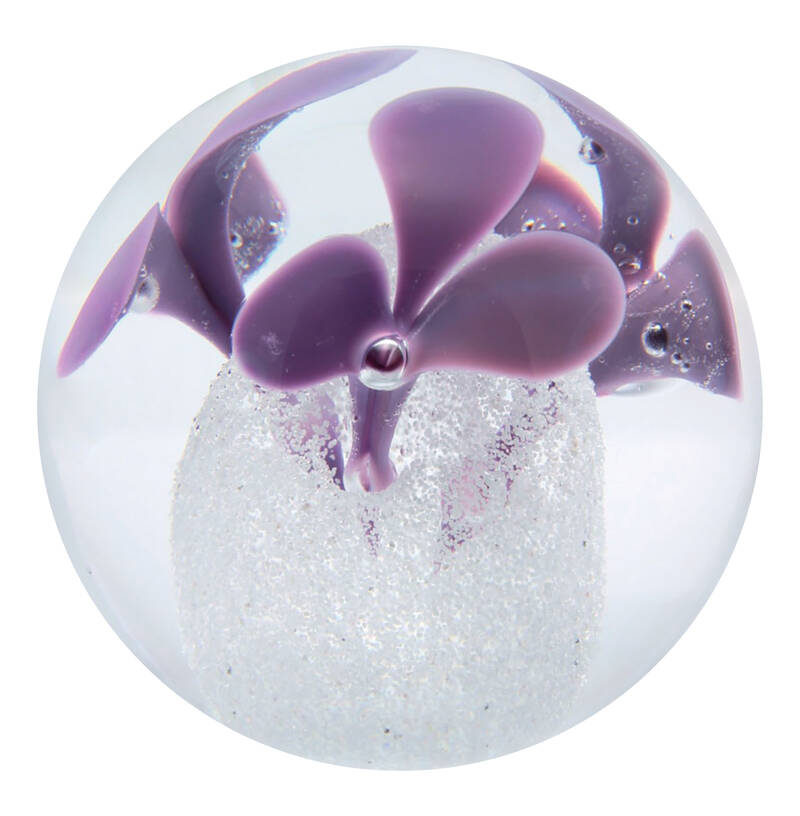 "An artist does not create in a vacuum. They are as much a part of society as anyone else – consciously or unconsciously, they put various contents into their work."
Kamila Huptychová, Time Out of Mind Mind Out of Time: Glas
THE CENTRAL POSITION OF ORIGINAL DESIGN
Clay and glass are ideal tools for expressing ideas. Whether they offer a representation of a social phenomenon or a critical commentary, such original artefacts are perfect for expressing them. After all, everyday household consumption is mainly satisfied with industrially produced goods, while the objects created in studios provide an opportunity to generate additional value other than mere utility. A mug no longer has to be a mug intended for drinking, but can become a sophisticated art object. The artist is thus not limited by the need to focus on function and practicality, but can let his or her imagination run wild. Limited-edition collections lie somewhere in between art and design and represent the first step towards industrial production. Some of them will eventually make their way into mass production, or at least will help inspire it and, as a result, help bring the artist's work to the public's attention. Most Czech artists are working simultaneously on several fronts. In addition to their own collections and custom-made objects, Lucie Koldová, Maxim Velčovský, Jan Plecháč or Rony Plesl, for instance, also produce designs for large companies where control over the final outcome remains limited.