→ Stand out
from
the crowd
Text: Danica Kovářová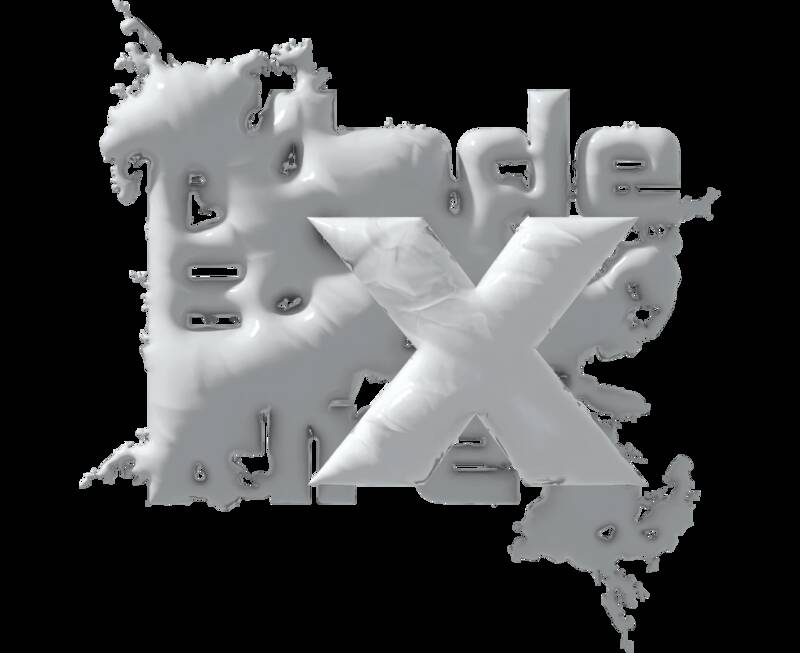 In the chapter on identity and authorship in art, we outlined the great fondness of Czech designers for experimentation, for example in their use of chance as part of the production process. Some people see chance from the perspective of original art, as the restless dividing line between the individual and their work, others look at it from the perspective of production processes, while others see it in purely material terms. Art works are never entirely under the artist's control, as they are determined by materials that often predate our current artistic "vehicles" by hundreds, or even thousands, of years. Their final appearance remains inextricably linked to the processes of their creation. Experimenting with them can take us to places that are completely different from the everyday, help us defamiliarize the familiar and get out of our comfort zone. Such searching allows us to arrive at completely new ways of perceiving an object made of glass, ceramics or porcelain.
This brings us to the plentiful achievements of independent art in contemporary Czech production. The standards of craftsmanship are very high. In the realm of glass and porcelain, the old saying about "golden Czech hands" still applies – when Czech artists decide to go beyond, they are able to create works where the potential of material and technique are stretched to their limit. Whether characterized by hyperrealism, a seemingly impossible combination of materials, monumentality, powerful gestures or sometimes even bizarre elements, the outcome can be absolutely fascinating.
HYBRIDITY
What objects can be made of glass and porcelain? Just when we thought that nothing about realistic art can surprise us anymore, the highly elaborate glass sculptures created by Martin Janecký prove us wrong. Martin shapes these unparalleled sculptures by means of a unique technology, forming them from inside the hot glass bubble blown by a blowpipe. He has adapted the time-consuming and physically demanding process to suit his own vision, and the fine execution of his figures' facial features and anatomical details is almost unbelievable. Even more difficult to grasp is the fusion and combination of materials which we would never expect to see placed together. This is the certainly the case of Luba Bakičová's objects, in which she combines precise concrete with "liquid" glass, or of the wall-mounted object created at the DECHEM studio, which seems like a three-dimensional alchemical lexicon. These two designers use different approaches to combining several types of glass. Moreover, they take advantage of the element of light and reflection which, as if by some miraculous formula, make the surface of their works come alive. Ophelia, the lighting object created by Marieta Tedenacová, also looks like a magical apparition, showing an image of a woman composed of hundreds of optical glass fibers. Because of her grey hair, we suspect that the heroine will not be young as in Sir John Everett Millais's famous painting. Tedenacová in fact replaces the romantic maiden with an old homeless woman living on the margins of society, whose body was washed up by water from a sewage treatment plant. And in his porcelain sculpture Fishing, Antonín Tomášek has swapped the traditional animal on a pedestal for a plastic bottle.
Symbolic representations of the zeitgeist speak to us about the state of our world. Combined experiments and monumental scale are nothing new for Czech glass artists, also because their idiom partly originated in the glass studio of Professor Vladimír Kopecký (1990–2008) who taught at the Academy of Arts, Architecture and Design in Prague and who did not hesitate to combine glass with stone, leather or even meat. The Simax glass chandeliers with layers of wax from melting candles, made by Olgoj Chorchoj in collaboration with the artist Jiří Černický, are building on just this tradition. As in the case of the classic chandeliers, the combination of the elements in Light Infusion is traditional, but the design is updated, and caters to a modern aesthetic.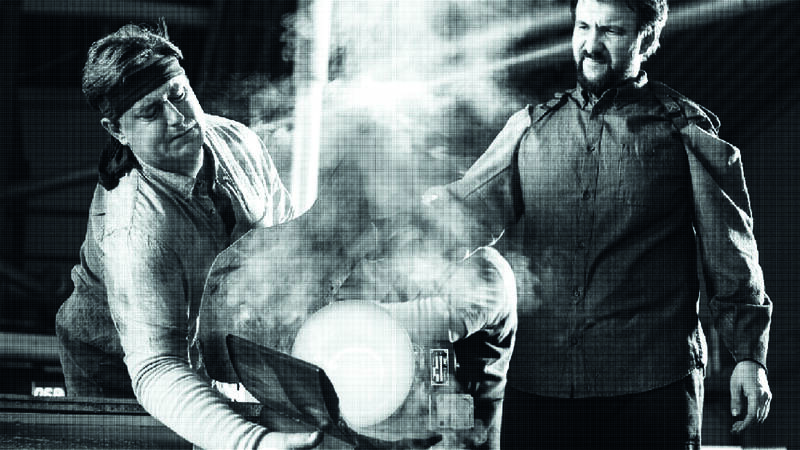 GOING TO THE LIMIT
Rony Plesl and Johan Pertl, his student from the Academy of Arts, Architecture and Design in Prague, are taking the technique of melting and casting glass to an entirely new level. They are relentless in their efforts to explore and wrestle with the material on their own terms. For several years now, Plesl, together with the Czech master glassmaker and innovator Jiří Šín, has been perfecting a technology called Vitrum Vivum. Plesl uses it to create unparalleled monuments and reliefs, while Pertl has used his own glassworks to test the limits of hand processing, as well as developing techniques requiring less material and which significantly reduce smelting time. We are very curious where such experimentation will take them.
There are also Czech artists who have deliberately abandoned all the long-established methods, customs and everything that has already been tried a thousand times. In the first phase, they try to disrupt or suppress the material qualities of glass in specific ways, to deconstruct it entirely, so that they can redefine it as freely as possible during the second phase. This is especially true for Tadeáš Podracký who has developed his own methods of creation as a critical reaction to the rules dictated by mainstream design which is often devoid of intuitive and emotional values. Unexpected, random decisions are integral to these methods. Tadeáš ignores established mental and physical processes of construction, sometimes even symbolically defying the laws of science, such as gravity (done by means of an external suspension system), or by not taking into account user ergonomics. He is not interested in having full control over his handcraft techniques (such as pouring paint, sculpting or using approaches similar to organic growth), and he creates new types of objects this way. Out of principle, such a typology can never be assigned into categories, and this creative process makes the physical and emotional connection with one's surroundings and materials more profound and natural than with a table, vase or a lamp.
Maxim Velčovský also developed his own experimental technique, described as "lost-snow casting". For three winters in a row, he made vases of snow and then used them to make plaster casts. He describes the result as "casts of water which we otherwise constantly try to keep in containers," and furthermore made from a material that regularly falls from the sky; a divine principle that supports Bruno Latour's theory that at every moment we share the process of creation with others as well as with various non-human entities – no person is an island. 
GLANCE BACK AND STEP INTO THE FUTURE
Always the same, yet always different; this is true for both nature and society. Perhaps the best opportunity for reflection comes with the final part of the Made by Fire exhibition. Klára Horáčková makes us reflect with her installation called Mirror. "We consider it natural to spend a great deal of time immersed in someone else's imagination, and time spent in this way often predominates. The conscious boundaries between the personal and the alien or the imposed, between the virtual and the real, become blurred," explains the artist. Her work is intentionally conceived as a glass billboard of usual size that mirrors us and our immediate surroundings. In the Made by Fire exhibition installation, it reflects the visitors, the artworks and, metaphorically, the entire development of Czech design which they represent. What kind of community are we, entering the world behind the mirror, and what kind of future awaits us there? Will reality there be the same or distorted? Favorable to design, art, and craft? Or perhaps not?
We believe that Czech design has fortunately evolved into a relatively healthy, responsible entity, one which understands what it wants, as well as how and why it moves forward. It shows immense talent, creativity, and has the full support of inherited traditions and craftsmanship. It is resilient, and its chances of coping with various, even newly emerging, stressors are good; and that is more than promising.